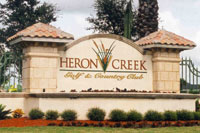 is owned by Marsh Creek Holdings, Ltd., and is being developed by the family-owned companies of Dr. Hans-Jürgen Reichardt, his wife Monika, and sons Thorsten and Alexander. As natives of Germany and part-time residents of Southwest Florida for over ten years, the family brings a unique perspective to the development of Heron Creek.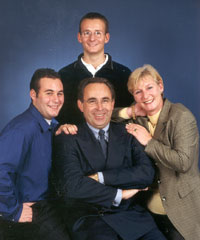 has over 30 years experience in residential and commercial real estate. In the 1970's, while studying business and later on teaching economics at the University in Berlin, he started working in his family's fourth generation real estate businesses in Frankfurt, Germany, and now continues to manage these successful companies. Dr. Reichardt is well respected for his dedication to quality and professionalism. The companies' longevity, numerous achievements, and high level of customer satisfaction are attributed to a simple formula: deliver a quality product at a reasonable price.
| | |
| --- | --- |
| | |
| Ron York | Jim Bevillard |


principals of National Land Group, Inc. of Cape Coral, FL, working hand-in-hand with Dr. Reichardt, planned, designed, and created the golf and country club community and the Towne Center. The highly experienced and professionally skilled members of the Heron Creek development team are dedicated to customer satisfaction, attention to detail, and strict adherence to budgets.

of the Development Team' philosophy are inspired design and intelligent planning, quality construction and unsurpassed attention to detail, competitive pricing, and the commitment to complete customer satisfaction. The progress of Heron Creek has been built on these Cornerstones, and on keeping the promise to its residents of an incomparable country club lifestyle.