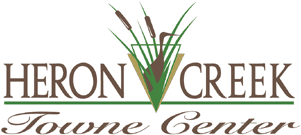 that's what the Towne Center will quickly become. And the residents of the Heron Creek Golf & Country Club will be those closest to all the services and conveniences offered by this modern urban commercial and government center that is now under development.



is part of the North Port Comprehensive Plan, and is the product of the foresight and planning skills of the developers of Heron Creek. Including the North Port City Center, it encompasses nearly 220 acres adjoining the Heron Creek Golf & Country Club, and surrounds the intersection of Sumter and Price Boulevards, which will soon become the hub of all activity in North Port.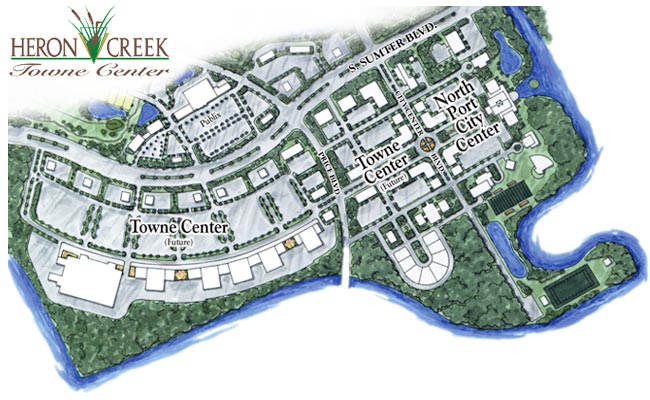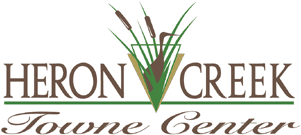 sites for commercial and medical facilities, large and small retail stores, professional and medical offices, banks, restaurants, and lodging facilities. Already open is a new 44,000 sq.ft. Publix Supermarket, co-located with service & retail stores and restaurants comprising 20,400 sq.ft of space.


is the center of North Port city government. The new three-story City Hall contains the City Commission Chambers and offices for the City Manager, Clerk, Building Department, Planning & Zoning, Engineering, Utilities, and all other city-run functions. Other buildings on the 60-acre site include City Police/Public Safety Headquarters, a Fire & Rescue facility, and the George D. Mullin Activity Center. Planning is underway for a branch postal facility, amphitheater, and a branch library.